Fine Hand Made Instruments
At D.R. Auten Musical Instruments, we take pride in everything we produce. All instruments are hand made by Master Luthier D.R. Auten.
Please browse our site to get a better idea of who we are, and what we do.
Carved Top and Back Jazz Electric
Red Burst Mandolin-Guitar
Honey Burst Mandolin-Guitar
Steel String Hybrid Guitar

rr
Made in the 70's
by D.R. Auten.
A unique bowed
instrument
The Git-Fiddle
At 14 1/2 years old, D.R. started to play the Guitar. He soon learned how to play Chet Atkins, and Merle Travis style picking at this early age. During high school, DR played Heavy Rock blues in various popular Rock bands.
Following a desire to improve, he began studying Jazz under tutelage of Master Guitarist Peter Sprague, and listening to various other artists like Joe Pass, Wes Montgomery, Lenny Breau etc. Also Fusion and Ethnic Soundscapes with unique techniques and styles.
One night after meeting the Master Sitarist, Ravi Shankar, D.R. began to study Indian music and the 20 string Sitar with Pandit Kartik Seshadri - who at the time was a Disciple of Ravi.
DR progressed on the instrument, and in the mid 90's a independent pole was taken, and D.R. Auten was picked as one of the 100 Greatest Acoustic Guitar Players in History!
​
Some of the unique instruments Auten has designed bring forth many of these various ethnic musical influences, which can be heard in his recordings such as; Acoustic Paintings, and GuitarToons. These unique instruments follow an approach that professionals or novice Guitar players can enjoy.
Listen to Solo Guitar Music by D.R. Auten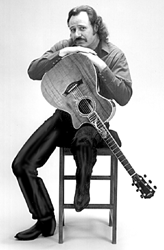 Master Class France, 1995
Host: Marcel Dadi
California Women by D.R. Auten
D.R. Auten is Celebrating his 50th year making the worlds finest musical Instruments. In the 70's, Auten was a one of the first Luthiers in the beginning days of Taylor Guitars. After several years, he went on to become a Senior Designer at the Gibson Guitar Company to work in their prestigious Custom Art, and Historic Division, Nashville TN.
At various stages of his quest for knowledge, and after 8.5 years of College, he worked on many interesting projects for the Military, the Medical Industry, as well as designing Commercial and Industrial products.
D.R. was also a Senior Designer in Civil Engineering, designing Highways, and working on Real-estate Land development projects. Eventually he started his own Engineering Company, designing advanced Printed Circuit boards, and projects in Mechanical and Electronics Engineering.
​
In 2019 D.R. retired from Industrial Design, to follow his first love of designing Musical Instruments. Excited to set up shop in Idaho after long hiatus, he began making the finest hand crafted Guitars and unique musical instruments.
In D.R.'s own words, "I feel like I am an Elf, working in Santa's Workshop up in the North Pole, just making musical instruments for all the Boys and Girls, .... ha"
Though he uses the most modern tools for our times, (as did Stradivari during his time), still there is a great deal of real "hands on" workmanship.
Which brings home a real sense of Joy when holding the instrument in your arms, as you mold it into final shape.
A Mandolin-Guitar is a Carved Top, Carved Back instrument. It is a cross between a Guitar and a Mandolin, but made with similar techniques as a Fine Handmade Violin.
It is a 12 string instrument but these divided into 6 courses (2 strings per note) which is similar to standard Guitar tuning. It evokes sparkly nuanced sounds, not only in single notes, like in playing scales, but with harmony's, and full voiced chords. When you bend strings in a blues phase, it sounds unworldly.
"Ya just have to play it to believe it!"
Auten invented this 12 string instrument to satisfy a desire to utilize all his learned guitar techniques which he developed as a Professional guitarist. like Chet Atkins style on a Mandolin! This instrument not only has a unique sound, but it maintains the same Matrix of fingering that is used in standard Guitar notation. As well it offers the flexibility of working in alternate tunings if desired.
​
This instrument should become a standard tool in Recording Studios for: Jazz, Country, Bluegrass, Commercial, Pop and Ethnic music as well. We don't doubt other Luthiers will be inspired to mimic this unique idea, and perhaps make similar instruments, but to be sure, this professional form factor, size and fine quality of workmanship of the D.R. Auten hand made Mandolin-Guitar, is truly an Auten Original.
This is Joe Smart playing Chords on my first Prototype build of the Mandolin-Guitar.
Listen to Joe play single note Bluegrass techniques on this Mandolin-Guitar.
It was recorded on a handheld I-Phone
Call 858-336-8326 for Sales
Eco-Friendly for wood and supplies